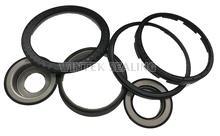 Automatic Transmission model 6T40 applicable for Buick, Chevrolet, GMC, and etc. 6T40 automatic transmission piston seal kit consisted with 5 different types of bonded piston seals that apply in different parts within the automatic transmission, provides transmission system with excellent sealing performace. WinTek's bonded piston seals use VAMAC as our material of choice when producing. VAMAC's superior material characteristics can withinstand high pressure, resist heat, oil, and hydraulic fluids, and reduce of friction rate.
More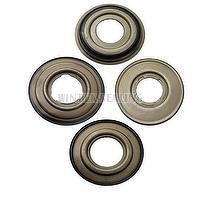 This automatic transmission piston seals kit is suitable for 09G automatic transmission model for Volkswagen. The kit is consisted of 4 different types of bonded piston seals each are apply in different part of the automatic transmission system. The use of material for bonded piston seals, VAMAC, gives superior material attributes and with rigid metal as backbone of the seal, provides effecitve sealing solution to your automatic transmission. 09G Automatic transmission piston seals with VAMAC material can withstand high pressure, heat, hydraulic fluids and oil, and reduce friction rate. Transmission piston seals are design to reduce total system cost, seal volume, and overall weight of the transmission. More so, it is design for mechanics or any individuals to easily install into the transmission system.
More
About Us
WINTEK Sealing Industrial Co. Ltd has over 2 decades of experience in sealing industry and is capable of providing variety of sealing solution with wide range of product lines to customers. With our own manufacturing facility in an area of 3,300 square meters located in Central Taiwan, the geographic edge of supply chain enable us to control supply quality and production stability. We dedicate in developing sophisticated design and production technology along with the sealing products and quality driven focus to fulfill customers' requirement.
More
New Products